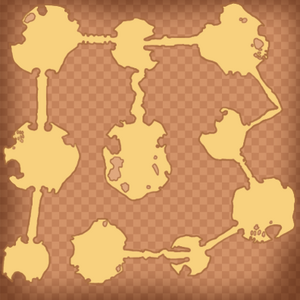 To enter the instance, double click the Bone Cave Switch located in Predators' Den (E04, N06) and select "Orwell's Regret [LV 30]"
Once you make your selection, you have 10 minutes to enter before the Labyrinth will collapse.
You have two hours to complete the instance. It is advised to team up in order to complete the instance.
To exit the instance, you have three options:
Complete; kill the final boss in the instance and exit at the end
Quit; walk through the portal at the beginning
Fail the instance; either by dying or not completing the instance in time
See also: Category:Orwell's Regret Monsters
Ad blocker interference detected!
Wikia is a free-to-use site that makes money from advertising. We have a modified experience for viewers using ad blockers

Wikia is not accessible if you've made further modifications. Remove the custom ad blocker rule(s) and the page will load as expected.